1975 Seiko 6138-0040 Automatic Chronograph "Bullhead"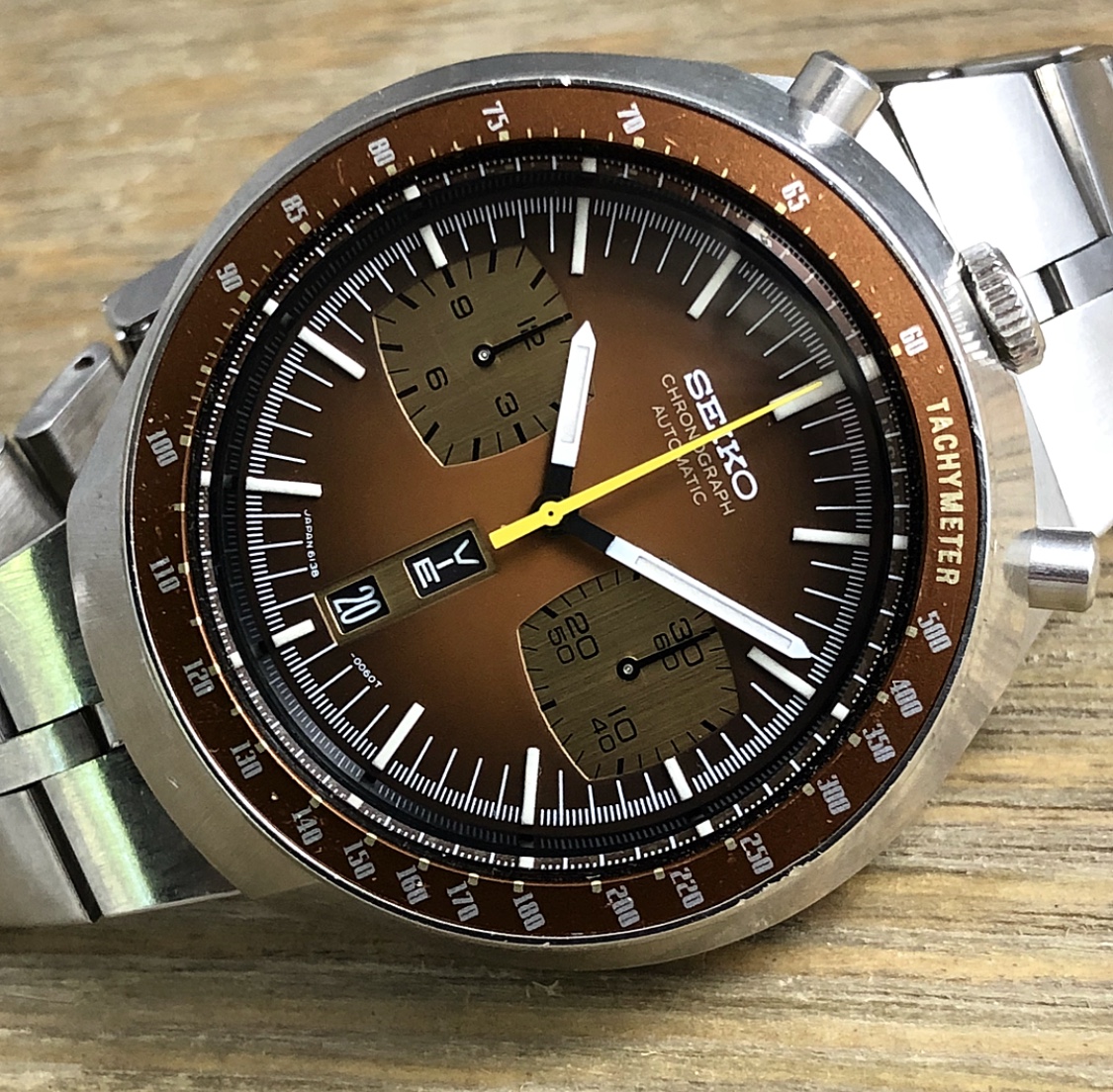 1975 Seiko 6138-0040 Automatic Chronograph "Bullhead"
Seiko's 6138 is the sophomore release to the 6139 and adds a few features lacking on the former. In addition to a rolling 12 hour register for the chronograph, it could now be manually wound at the crown, and the day and date could be quick set independently. The "bullhead" earned it's name when Seiko decided to rotate the movement 90 degrees within the case, and position the crown and chronograph pushers at the top of the case creating a resemblance to a bull's horns. At nearly 44mm, it is truly a beast, and the gradient brown dial, gold sub registers and "root beer" bezel offer an excess of 1970's appeal. This example from February of '75 is absolutely stunning. The dial is perfect, showing zero evidence of its more than 40 years of age. The luminous plots are still bright white, and all of the hands are crisp with no signs of the chipping commonly seen on this model. It is completely original aside from a replacement crystal, and is even still attached to the original "Fishbone" bracelet. If an undeniably vintage chronograph, in unbelievable condition is on your list, you'll be hard pressed to out do this Bullhead.
Original Seiko "Fishbone" Bracelet in Stainless Steel
Serviced 4/12/18
sold out