1969 Seiko 6139-6020 Automatic Chronograph "Pulsations"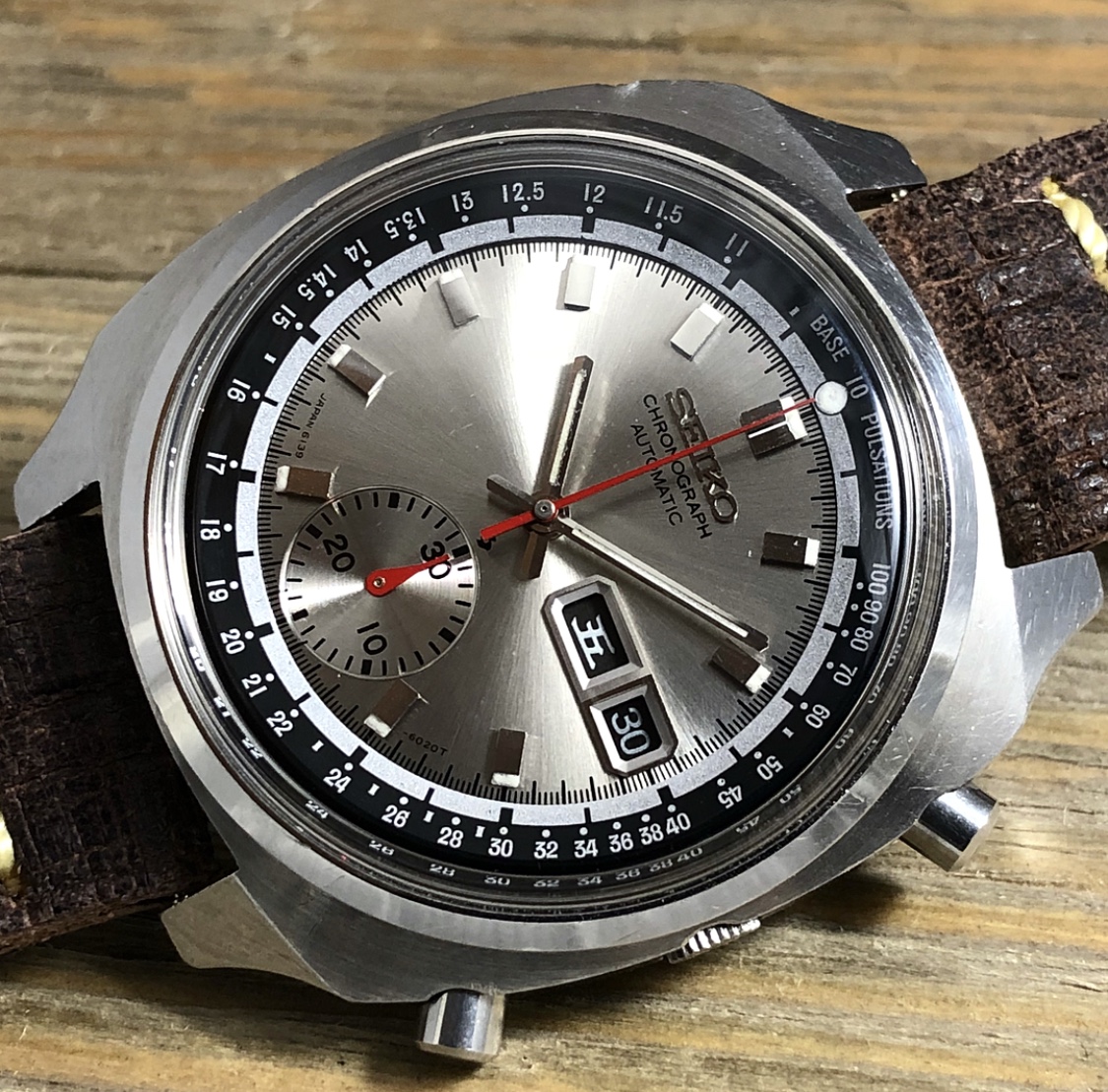 1969 Seiko 6139-6020 Automatic Chronograph "Pulsations"
Most of the offerings in Seiko's 6139 line up are quite easily recognizable , but one variant stands alone in it's architecture. The "Pulsations," as it's more commonly known, is an eye-catching doctor's chronograph with features all it's own, and an undeniable presence on the wrist. This example from October of '69 boasts a silver sunburst dial with a slick lacquer finish and polished applied markers and hands. The chronograph hands stand out in a flash of red, and the sweep hand is the original and correct "two-piece" style. Just beyond the dial is the rotating inner bezel in a glossy black and silver, and is laid out in a "Base 10" scale for determining a resting heart rate. The case sports a low profile bezel and sculpted lugs, and has a thinner profile perfect for sliding just under a crisp cuff. This watch is in phenomenal condition considering it's been around for nearly a half-century, and original examples are becoming impossible to find. It's also worth mentioning that this one is fitted with the rarely seen English/Chinese day wheel. The 6139A is keeping near perfect time post service, and the the chronograph functions are crisp and responsive. For contrast, we've paired it with a dark brown distressed leather that sets off the dial and is the perfect middle ground between casual and formal.
Clockwork Synergy Dark Brown Distressed Leather with Reverse Stitch (clockworksynergy.com)
Serviced 3/21/18
sold out